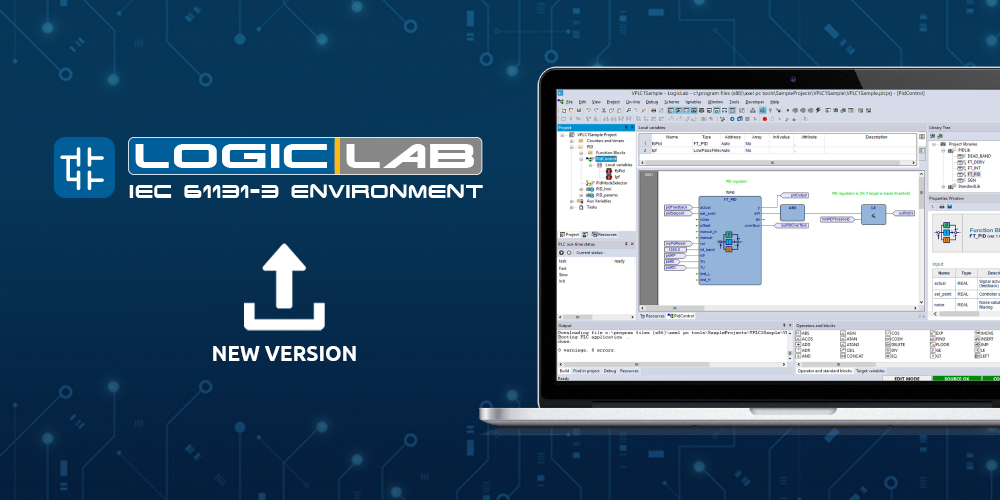 28 May

New Axel Automation Suite version 3.2.0 is available!

In our download area, you can find the latest version 3.2.0 of the Axel Automation Suite, freely donwloadable.

With this release, for the first time, we have used the edge cutting version 5.18 of LogicLab.
Some of the newest feature from the previous 5.16 are:
– full support of the ARM 64 bit architecture, with the most update features of LogicLab already included, among which also the Object Oriented programming.
– library management improvement
– handling of preprocessor directives
– improved debug tools

As always, the installer, already contains the latest version of all of our development softwares: LogicView, PageLab, Simulab, SoftTune and SoftScope.

We highlight also on SoftScope, the management of mathematical functions in realtime mode.