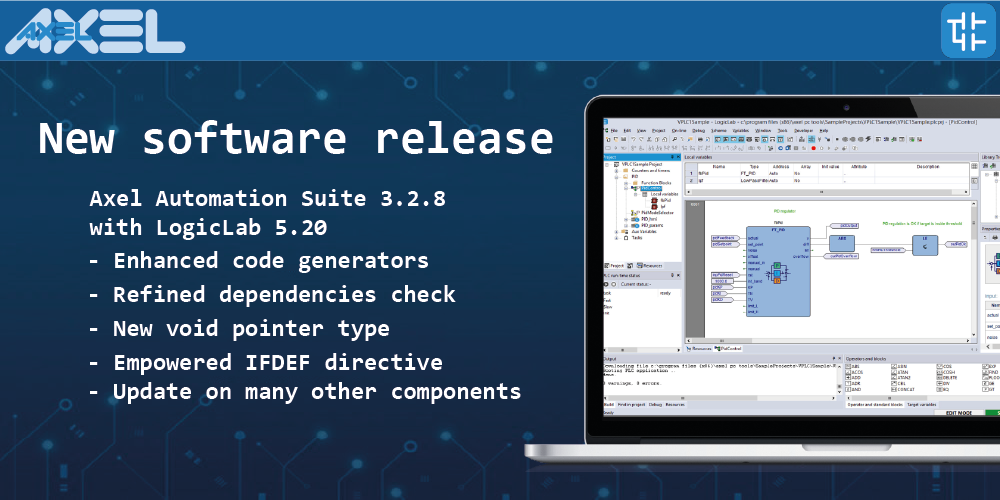 16 Feb

New Axel Automation Suite 3.2.8 is available!

In our download area, you can find the latest version 3.2.8 of the Axel Automation Suite, freely donwloadable.
With this release you can use the edge cutting version 5.20 of LogicLab.

Some of the newest features from the previous version are:
– New enhanced code generator for x86 and ARM processors
– VAR_EXTERNAL now supported also inside functions
– Refined dependencies check between POUs and data types to improve compilation efficiency
– Empowered IFDEF directive can now use complex conditions
– Implemented new PVOID pointer type
– Included OSCAT libraries
– Included PLCopen Motion libraries
– Implemented MQTT engine

As always, the installer, already contains the latest version of all of our development softwares: LogicView, PageLab, Simulab, SoftTune and SoftScope.