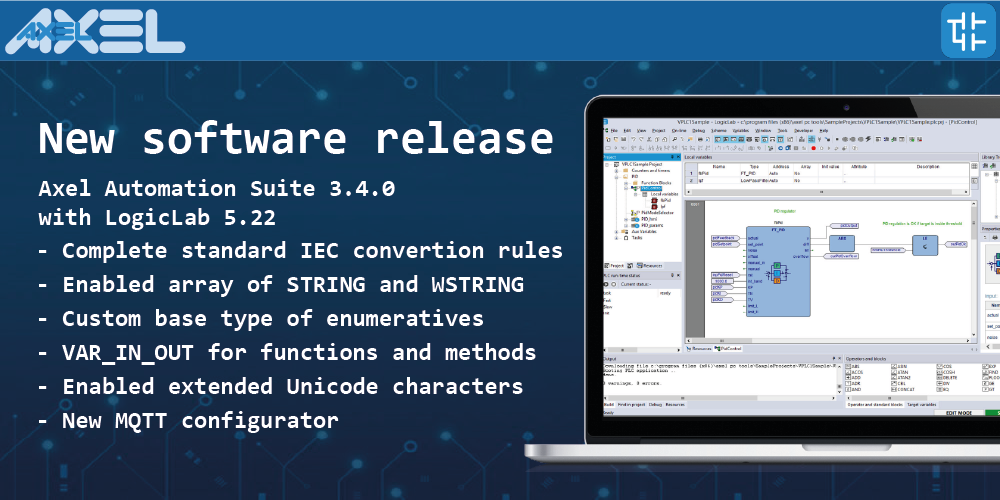 12 Oct

New Axel Automation Suite 3.4.0 is available!

In our download area, you can find the latest version 3.4.0 of the Axel Automation Suite, freely donwloadable.
With this release you can use the edge cutting version 5.22 of LogicLab.

Some of the newest features from the previous version are:
– Standard IEC convertion rules between different types have been completed
– Enabled array of type STRING and WSTRING
– Base type of enumeratives is now customizable
– It is now possible to declare VAR_IN_OUT for functions and methods
– Enabled extended Unicode characters for identifiers (Chinese, Japanese, Korean…)
– New MQTT configurator available, with JSON editor embedded

As always, the installer, already contains the latest version of all of our development softwares: PageLab, Simulab, SoftTune and SoftScope.