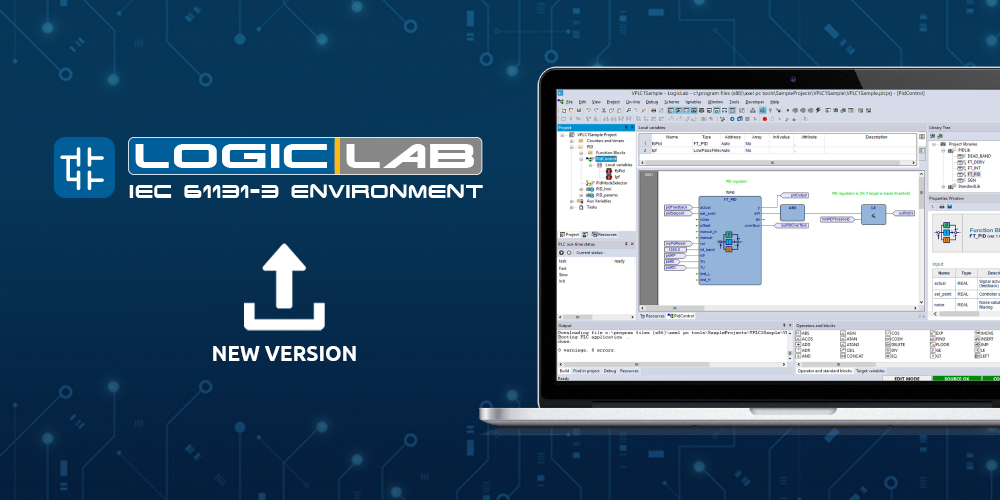 19 Feb

New Axel Automation Suite version 3.1.0 is available!

In our download area, you can find the latest version 3.1.0 of the Axel Automation Suite, freely donwloadable.

With this release, for the first time, we have used the edge cutting version 5.16 of LogicLab.
Some of the newest feature from the previous 5.14 are:
– access to target memory only through datablocks, without dangerous read/write memory to physical address
– new symbols browser window
– support of complex (arrays and structures) input parameters and return value on functions and methods
– operators, standard blocks and target blocks on library view
– object oriented feature on ARM
– support for TriCore architecture
– new COM interface in AlPrjManager.dll
– embedded symbols table on target

As always, the installer, already contains the latest version of all of our development softwares: LogicView, PageLab, Simulab, SoftTune and SoftScope.

In this release are also used the newest runtimes of INtime and Nucleo boards.