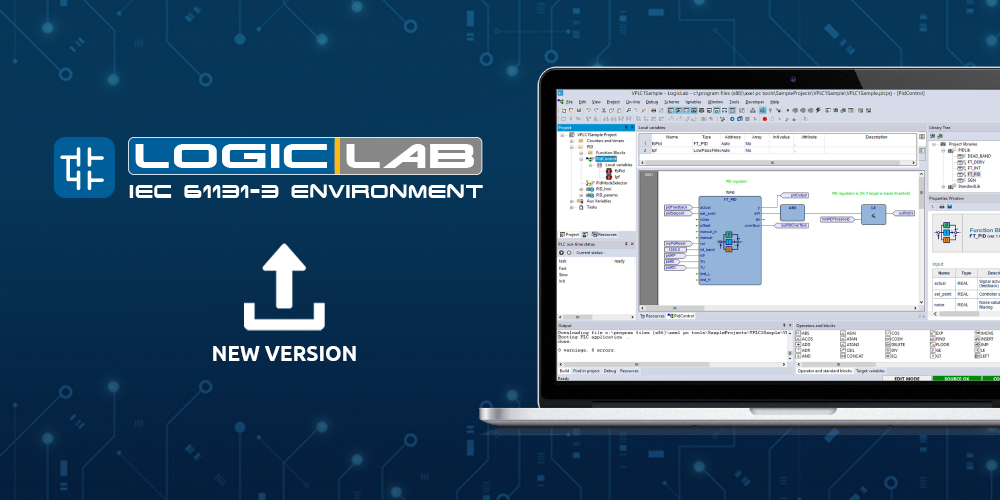 01 Dec

New Axel Automation Suite version 3.0.7 is available!

In our download area, you can find the latest version 3.0.7 of the Axel Automation Suite, freely donloadable.

The installer already contains the latest version of all of our development softwares: LogicLab, LogicView, PageLab, Simulab, SoftTune and SoftScope.

In addition to a constant improvement of our products, in this release you can find the demo mode for the latest version of INtime.